You understand that I did not fish. I did not fish. I do not fish. It was purely for the Boo. His uncle and one cousin came from Californiyay to fish at Cape Cod, where another uncle has a house and boats. Everyone should go get a relative with a vacation house.
I would like to declare that this vacation was a complete and utter success. You be the judge:
I think we're in New England: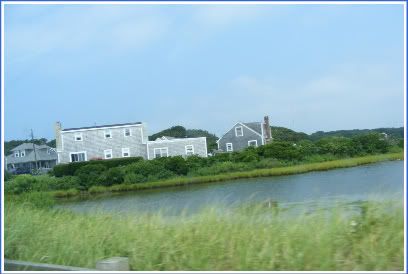 Shaaaark!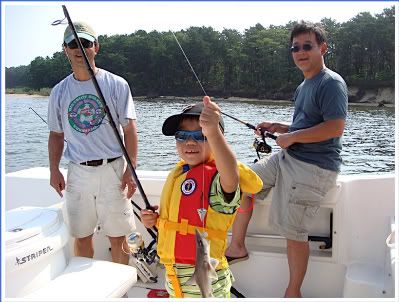 He caught 7 fish!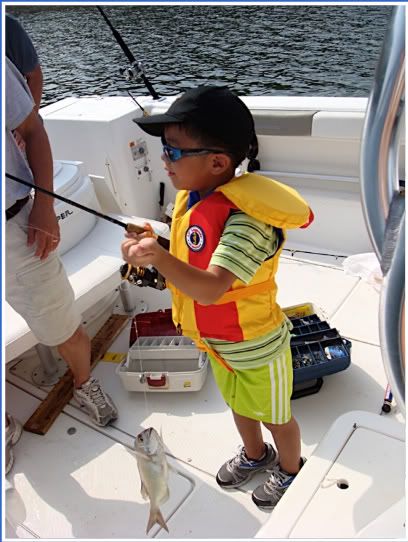 Bike riding on the block: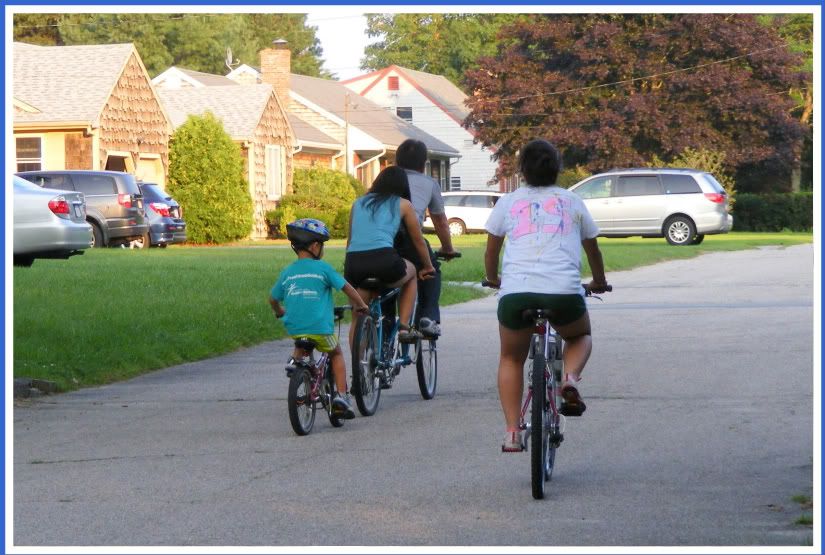 Clamming: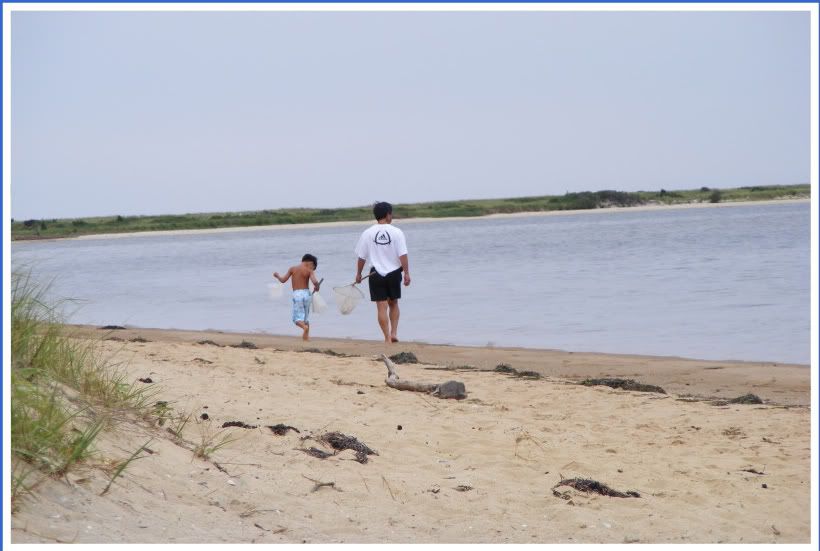 Hermit crab. A record I think, at lasting a mere 4 hours before meeting its Maker.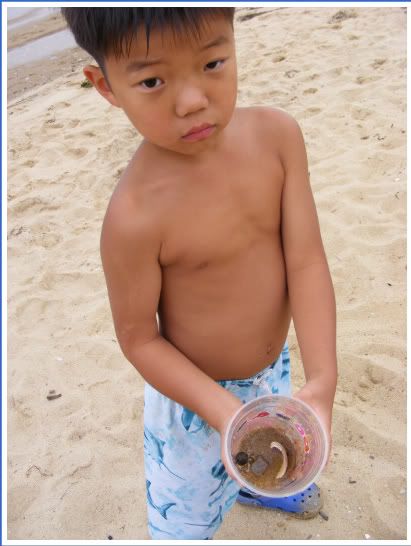 Wellfleet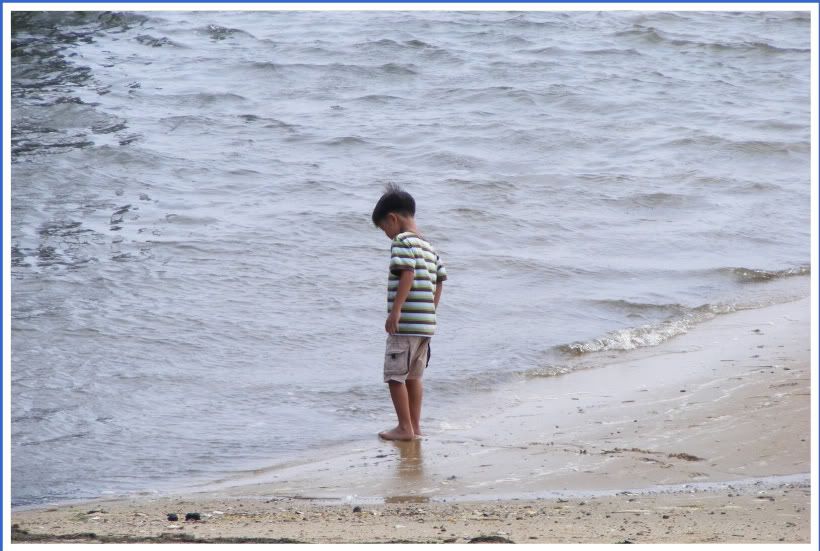 Goodbye picture: California uncle #1, cousin Stephie, Uncle #2: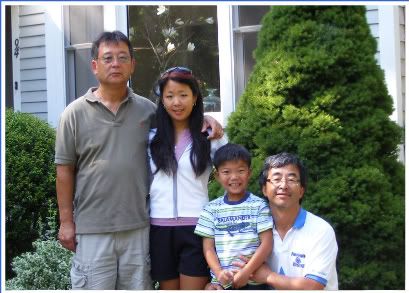 Home to daddy!